When Premiums Rise, Arkansas Government Grows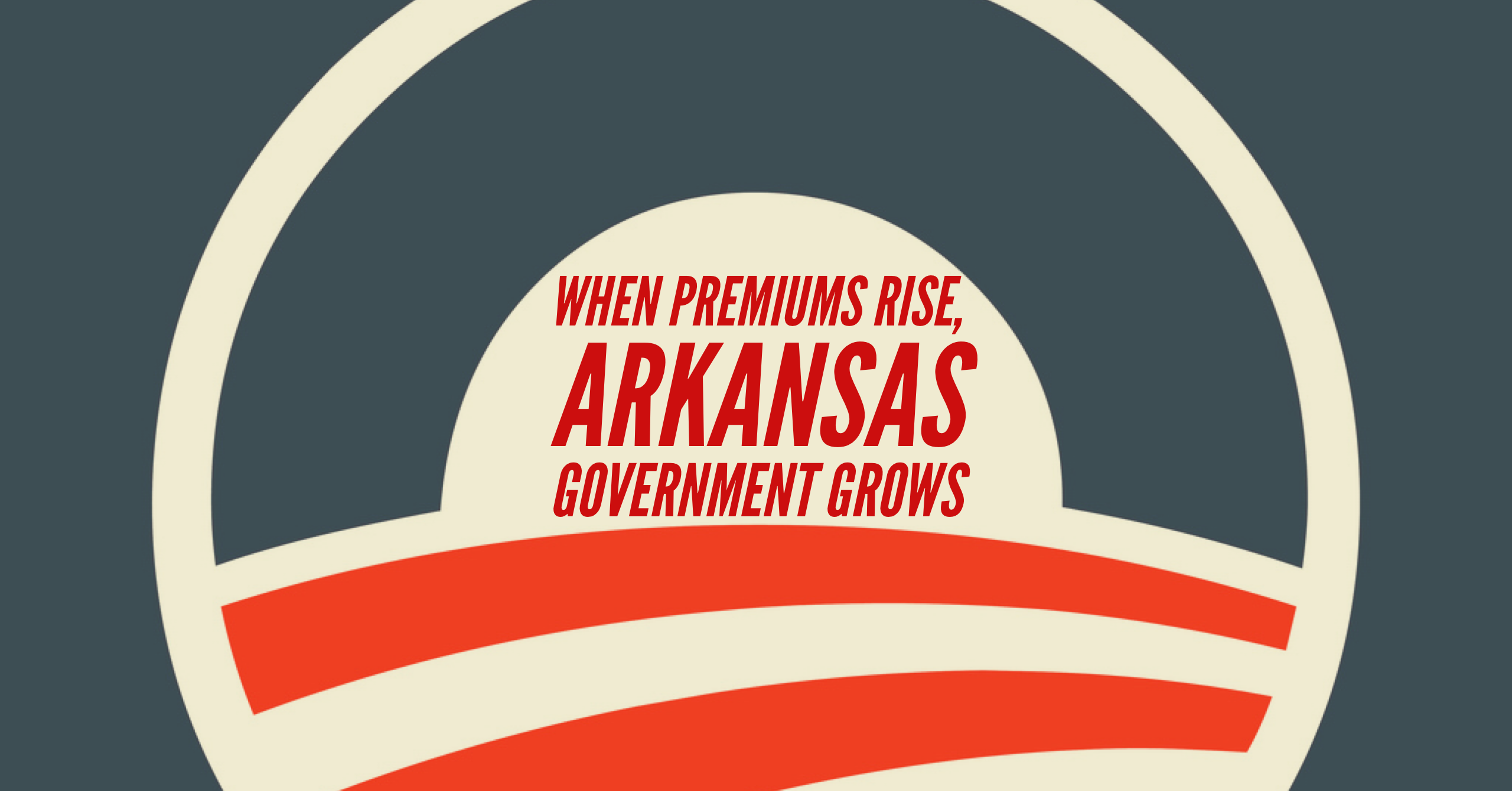 Did you get a letter this past week from your health insurance provider that your premiums would be going up next year? Premiums were approved for an increase of 14.2% for Arkansas Blue Cross and Blue Shield (ARBCBS) customers who receive Medicaid expansion.[1] Those were for more than 202,000 Arkansans.
However, people are now receiving letters alerting private ARBCBS customers of premium increases of around 20% for 2018. These are NOT customers who receive Obamacare welfare (Arkansas Works).
While this means less money for hardworking Arkansans, this news actually means that Arkansas state government gets more money. That's because Arkansas taxes health insurance premiums at 2.5%.[2] This tax is for the "privilege of transacting business in this state".
So, every time your health insurance premiums go up, Arkansas government grows. A "racket" is defined as "an illegal or dishonest scheme for obtaining money."[3] While not illegal, this racket between state government and the health insurance companies who profit from Obamacare Medicaid Expansion (Arkansas Works) continues to grow government in Arkansas.[4]
[1] http://www.arkansasonline.com/news/2017/oct/14/state-rates-jump-as-subsidies-end-for-h/
[2] See Ark. Code Ann. 26-57-603(d)
[3] Oxford Dictionary
[4] Medicaid Expansion premiums are also paid by federal taxpayers out of the Arkansan's right pocket. So, Arkansas imposes taxes on federal taxes while spending all it takes in and the insurance company happily passes the tax increase us along to people through higher premiums. – See Also, Conduit For Commerce Tax Reform and Relief Recommendations