The Governor's Nephews: And then there will be only one.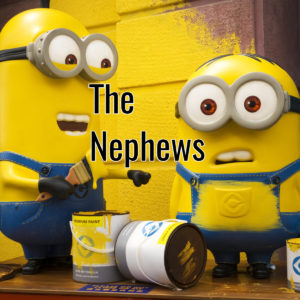 The success of Governor Asa Hutchinson's agenda owes much to his two nephews – Senator Jim Hendren and Senator Jeremy Hutchinson. They have fought tirelessly for their Uncle Asa's liberal big government agenda.
Having two nephews in the Senate is a big advantage.  To pass most legislation in the Senate you need the support of 18 of the 35 members.  Having two nephews in the Senate gives Asa a jumpstart so he only needs to round up 16 more votes.
The nephews have helped Uncle Asa hijack the Republican legislature from one that follows the Republican principles and platform to a legislature that follows whatever Asa wants.
Jim flipped his position and jumped right in when Uncle Asa gave Jim his marching orders to keep Obamacare Medicaid Expansion in Arkansas.  Jeremy also helped Uncle Asa by supporting or sidetracking bills in the Senate Judiciary Committee.
And then there will be one.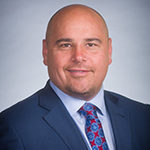 Senator Jeremy Hutchinson announced he will not seek election in 2018.
When we say Jeremy has helped Uncle Asa with his liberal big government agenda, you need to listen to what Democrats say about him. Here is what Democrat candidate Melissa Fults had to say, "Since Jeremy isn't going to run, I felt I could do a good job," Fults said. "I would have never run against [Sen. Hutchinson]. He's very level-headed and works for the people of Arkansas."[i]
With Jeremy Hutchinson not running again, in 2019, Senator Jim Hendren will be the sole nephew.
Senator Jim Hendren wants the Senate to elect him to the top Senate position – President Pro Tempore.  Winning the position would be a big boost for Nephew Jim and Uncle Asa. Jim looked like a shoo-in for the top position but some allies have begun to distance themselves. To gain the position he will have to count on the support not only of Uncle Asa but also Democrats in the Senate.
Nephew Jeremy as a lame duck
With Senator Jeremy Hutchinson not running again, does that mean he is no longer important in furthering his uncle's liberal agenda? No, he will continue to have an important role throughout the remainder of his term which does not end until the end of 2018.  For example:
He will be serving during the 2018 Fiscal Session of the legislature.
His uncle is likely to call one or more special sessions before the end of 2018. (The Governor is on track for calling more special sessions than any other governor.)
He will vote on the next leader of the Senate (President Pro Tempore) which means he will vote for Uncle Asa's other nephew, Senator Jim Hendren. (It is weird that Senators who won't be back in 2019 get to help elect the leader for the next session.)
He has a seat on the Arkansas Legislative Council/Joint Budget Committee hearing that will be held in late 2018 and at the hearings he can help get favorable legislative recommendations on Uncle Asa' 2019 state budget.
A state job or other reward?
In the Conduit for Action article From Legislator to State Employee we alerted you to watch legislators who are not running for reelection as a possible indication of future employment with Governor Hutchinson.  Getting a high paying state job is so attractive some legislators work hard to please the Governor and have resigned to take a job.
Asa giving away jobs to loyal legislators has become common place. Some Asa loyalists have resigned their legislative seats to get an early start on the reward of a high paying state job.
Will a state job be in Nephew Jeremy's future or in Nephew Jim's future?
The Governor giving out jobs to those who have been voting on his agenda looks shady, but giving a job to your nephew would look much worse.  Giving out jobs to relatives is called "nepotism." That is why we don't think a state job is in either nephew's future.
As a lawyer who represents clients before state agencies, Jeremy Hutchinson is likely much better off without a state job. Even after he leaves the legislature he will continue to have status by being a former legislator and the Governor's nephew. In addition, Jeremy Hutchinson is part owner of the 1836 Club which is a private club that serves as a gathering place for lobbyists and legislators. His club will keep him in close contact with both legislators and lobbyists.
What about a reward for Nephew Jim?  Nephew Jim's business is in plastics, and that doesn't appear to be an avenue for Uncle Asa to help his nephew.  Nephew Jim is also an officer in the Air Guard. Could Uncle Asa get him a promotion? While possible, it would just look bad and therefore unlikely.  Jim is in the Missouri Air Guard and Uncle Asa could either call the Governor of Missouri and ask him to promote Nephew Jim or tell the Arkansas Adjutant General to get Nephew Jim transferred to Arkansas and then promote him later. Either action would be too obvious, so count out a military reward.
Jim's best bet is to hang on to Uncle Asa's coattails for as long as possible and then seek Uncle Asa's support for a higher office.  That could get him the financial backing needed to run for higher office, but he will carry a liberal big government record into such a race.
Niece?
Although Asa is losing a Nephew from the legislature, he may gain a Niece legislator.  Senator Jim Hendren's sister, Gayla Hendren McKenzie, announced she is seeking her father's seat in the Arkansas House of Representatives.  Her and Jim's father is Representative Kim Hendren. We hope she is more like her father than her liberal big government relatives – Uncle Asa, brother Jim, and cousin Jeremy.
[i] http://www.arkansasonline.com/news/2017/sep/16/not-running-in-2018-sen-hutchinson-says-1/