Send in the clowns – Your DHS circus at work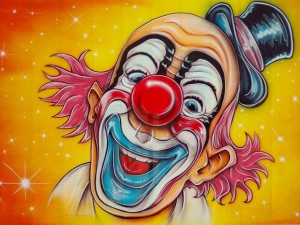 Where did the money go?  Don't worry.  Be happy!
The Arkansas Department of Human Services can't properly account for $43.9 million in Medicaid funds last year. To DHS $43.9 million is an accounting error, but how much is it as compared to some state funds. $43.9 million is almost twice the budget amount in the Parks and Tourism Fund Account. Or, it more than twice the amount of state funds provided to the 75 counties through the County Aid Fund.  That is some accounting error!
Of the $43.9 million, the federal government provided $30.8 million. DHS says don't worry because we probably don't owe $30 million to the federal government and who knows the federal government might even owe us money.  DHS just doesn't know. So until we know, it's no big deal. Right?
DHS blames their major screw up on the fact that when the state adopted Obamacare Medicaid Expansion (currently known as the "Private Option") some old waivers were replaced by the new Obamacare program and the change caused confusion in DHS.
Greg Crawford, assistant director of managerial accounting at the state Department of Human Services, said the Patient Protection and Affordable Care Act brought changes to how Medicaid is billed, causing confusion. "There were waivers that the state had for years that went away, became part of the private option," he said. "Some of the errors were not reporting the number in the correct place." [i]
Let's get this straight.  Arkansas got federal approval for its Obamacare Medicaid Expansion program in 2013 and began covering people under the program in January 2014, and despite covering people under Obamacare for over 17 months DHS still hasn't figured how to properly track claims and expenditures?
Don't worry. DHS can have the problem fixed.  It is simple. Just spend more millions on consultants.
The Department of Human Services has hired two consulting firms to help them sort things out. Navigant, a Chicago company that offers "financial management services," will help identify the accounting errors. Optum, based in Eden Prairie, Minn., will develop more automated software to take care of some of the number crunching. Among other things, the company helps state agencies handle "Medicaid management" and offers assistance with "analytics and health information technology."
The consultants
So when did these consultants come onboard and what are they being paid?
Optum –In November 2014 approval was given for a contract with Optum to build and operate a new claims system for Arkansas's Medicaid program. It is a seven year contract for a total of $203 million. The new system is not expected to be ready until late 2017.[ii]  Surely we are not going to have to wait another year and a half to find out were the money is (or should be). Optum is working on a new system, but is Optum doing anything about the problem with the current system that is not run by them but by HP Enterprise Services? Is there another Optum contract for this problem?
Navignant – The Arkansas Transparency Project says Navigant received two contracts on May 1, 2015 for a total of $184,400. One contract is described as, "Professional Medical Services – Incl. Physicians" and the other contract is described as, "Reimbursable Expenses, Medical Services – Incl. Physicians."
HP Enterprise Services LLC – HP Enterprise Services wasn't mentioned as being part of the consulting team, but the company should be noted here since it operates the current claims processing system. According to a statement by DHS the current contract with HP Enterprise Services to operate the system is $77.6 million a year.[iii]  In May 2014, DHS issued notice that it anticipates having HP Enterprise Services operate the new system that should be ready in late 2017. Does HP Enterprise Services have any responsibility for correcting the current system or is that all being left up to Navigant?
DHS track record of overseeing contractors
I certainly wish DHS well in working with the contractors to try to account for the $43.9 million. But DHS's recent track record with contractors is not a good sign. You may recall that DHS issued a contract for a computerized enrollment and eligibility verification system for Arkansas Medicaid, food stamps and other social services programs which was expected to be a $100 million project.  In May DHS went before a legislative committee and admitted that DHS now expects the project to cost $200 million.[iv] The project was a disaster from the beginning and DHS paid $32 million dollars to a contractor that DHS eventually had to fire from the project.[v]
The testimony last month about the eligibility verification project was astonishing to me, because it illustrates how much the legislature has changed over the years. When Human Services Department Director John Selig was asked by Senator Jason Raport which employee or employees had been responsible for overseeing the failed project, Mr Selig never answered the question, despite being asked more than once. Although I am not interested in the answer to that particular question, I am stunned that a legislative committee let an agency head get by without answering a direct question.  I can't imagine a state employee getting away with that conduct a few decades ago when the legislature was led by legislators such as Senator Max Howell and Senator Knox Nelson.
Only bright spot in the story
Mark Story, Chief Fiscal Officer within the DHS Division of Medical Services made the following statement concerning the discovery that $43.9 million has not been properly accounted for:
"We knew there were some issues with this, but we didn't realize it was to the extent that it was until we worked with our legislative auditors to see it," Story said.
No, the bright spot is not that DHS was able to find the problem.  DHS didn't find anything. When Mr. Story says "our legislative auditors" he is referring to auditors of the Division of Legislative Audit, which is an agency in the Legislative Branch.  It was the Division of Legislative Audit that found DHS's mess.
The Division of Legislative Audit is the bright spot of the story.  At least one agency is doing its job well. When you read news articles about government waste or public official corruption it is usually the Division of Legislative Audit that brought the issue to public attention. State government would be in much better shape if legislators listened more to the recommendations of the Division of Legislative Audit, instead of being persuaded to go along with assurances from money hungry Executive Branch agencies.
More clouds on the horizon for DHS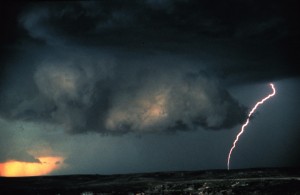 DHS claims that billing changes due to the adoption of Obamacare Medicaid Expansion is the reason they are clueless about the status of $43.9 million.  Get ready for more confusion in the near future. Yes, the legislature's Health Care Task Force was created to continue coverage to the Obamacare Medicaid Expansion population, but the Governor doesn't want the new form to look like the Private Option. Act 46 of 2015 by Senator Jim Hendren says in part:
(d)(1) The purpose of the task force is to:

            (A) Recommend an alternative healthcare coverage model and legislative framework to ensure the continued availability of healthcare services for vulnerable populations covered by the Health Care Independence Program established by the Health Care Independence Act of 2013, §§ 20-77- 28 2401 et seq., upon program termination;

Note: The program and law cited above is Arkansas's Obamacare Medicaid Expansion which is currently called the Private Option.
Some task force members have mentioned the possibility of making changes under an Obamacare 1332 Waiver. So right before the new claims system will be finished by Optum, we will have more Obamacare changes, more confusion and most likely more contractors.  If the legislature tries to hide a reauthorization of Obamacare Medicaid Expansion by blending Obamacare Medicaid Expansion in with the regular Medicaid program, there is no telling what kind of accounting mess DHS will have in 2017 and years to come.
Obamacare opponents disagree with the Obamacare path the Arkansas legislature has put us on – a path that beginning in 2017 will require hundreds of millions of Arkansas dollars, in addition to the federal dollars for Obamacare Medicaid Expansion.
Now, both opponents and supporters of Obamacare must wonder if DHS will be capable adjusting to future change.
A dilemma
It is sad to say, but I am beginning to wonder which is worse – a DHS that doesn't know the status of millions of taxpayer dollars or a DHS that spends millions of dollars on out-of-state contractors to try to figure out DHS's own accounting records.
It's a three ring circus with something astonishing to watch all the time.
[i] State hazy on $43.9M of Medicaid, Arkansas Democrat Gazette, 6/6/2015
[ii] Panel OKs rework of Medicaid system, Arkansas Democrat-Gazette 11/18/2014
[iii] Ibid
[iv] System's cost up to $200M, legislators told, Arkansas Democrat Gazette, 5/29/2015
[v] https://www.youtube.com/watch?t=86&v=TaGhEK50wKA