Private Option – Are they willing to talk now?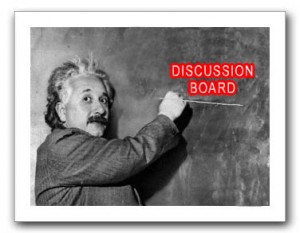 A Little Rock lobbyist says the buzz going around the State Capitol this week is that some Private Option supporters have reached out to PO opponents to discuss whether there are any areas of compromise that would keep the Private Option going and bring some unity to the legislature.
Whether or not such conversations are taking place, what needs to be highlighted is the changing landscape and how it WILL change the PO conversation.
During the 2014 Fiscal Session, there was essentially no discussion about compromise.  It wasn't that opponents didn't try.  Private option supporters made it clear that no serious discussion would happen, as Speaker Davy Carter forced daily votes on the Private Option.  Although they were months away from having to have a new appropriation for the Department of Human Services, supporters insisted that there was no time for serious discussion.
The refusal to talk became obsolete when the primaries gave PO opponents enough solid "no" votes to stop funding of the PO.

Despite gains on the "No PO" side, a few far left journalists are still trying to convince liberal legislators that the Private Option will survive no matter who is elected governor.  Their position is that either gubernatorial candidate will pick federal money over policy and voter opinion. To keep the PO, supporters would also have to repeat their previous success in picking off a few opponents with promises and with the idea that "Resistance is futile."  That just doesn't add up anymore.
Going into the 2014 Fiscal session, it was known that some opponents wanted a way out of a losing position.  The situation has changed.  The no votes that were gained in the primaries appear to be hard core no votes and they join legislators who repeatedly voted "no".  For example Senator Cooper (earlier this year) and Senators-Elect Flippo and Rice (in the primaries) campaigned against the PO.
The November election will likely add to the number of Senate and House members who oppose the Private Option.  A number of legislative candidates are campaigning against the PO.
Several legislators gave up late in the game and voted for the PO after being promised concessions or after being bombarded with the message "Resistance is futile".  2015 is a new ballgame and there is an excellent chance that several of the "yes" votes will vote "no" as they would have preferred in 2013 and 2014.
Supporters have lost their big carrot and stick that the Beebe administration wielded.  Don't expect a brand new governor to carry that much clout or to invest as much political capital in the issue.
Polling showing that the Private Option is unpopular in Arkansas.
Don't expect all Democrats and Republicans, who were solid "yes" votes, to vote for the PO again just because they voted for it in the past.   The Private Option did not turn out to be what legislator were promised.  They got a program with cost over runs and a program that turned out not to target the state's most needy.
It will be harder to ignore the Private Option costs as the time gets closer to when the state will have to pay a percentage of the program costs, in addition to having to pay for cost overruns.
PO opponents came into the 2014 Fiscal Session with the bare number of votes to stop funding.  There will be a solid number of no votes in 2015.  Some have become so bold as to start considering the possibility of a struggle that ends with outright repeal of the PO.
Have Private Option supporters opened the door to talking after refusing to do so during the Fiscal Session?  If so, it is a good thing.  The lines of communication always need to be kept open.  Everyone's ideas are needed.
Just don't be surprised if the conversation changes to "What do we need to do after the PO is gone?"