And You Wonder Why Rep Wardlaw Voted Against Disclosure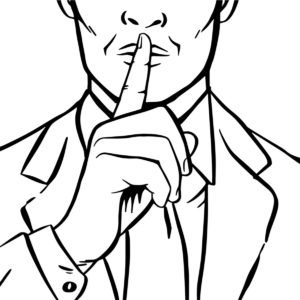 Representative Jeff Wardlaw's previously undisclosed financial relationship with David Norsworthy, the owner of several nursing homes, became public only because of digging by the Democrat-Gazette.[i]  Their news article has raised questions about Wardlaw's decision-making as a member of the House of Representatives and, in particular, as a member of the House Public Health, Welfare, and Labor Committee. It also shines a floodlight on why Wardlaw was such a fierce opponent of legislation that would have required Medicaid providers to disclose financial relationships with legislators and other public officials.
A Medicaid provider is someone who provides health related services and receives payment through the Medicaid program. Among the largest groups of Medicaid providers are hospitals and nursing homes.
There is nothing to indicate the partnership between Wardlaw and Norsworthy was anything but straight business. But because their partnership remained out of the public view while Wardlaw was voting on many bills affecting nursing homes, there will be questions.
What We Were Allowed To Know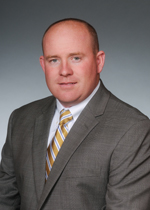 Representative Jeff Wardlaw has been on the House Public Health Committee since he took office in 2011.  In 2017-2018 he was the chair of the committee.
It was public record that even before taking office in 2011 Wardlaw worked in the medical equipment business. In mid-2013 a new medical supply business was formed called Mallard Medical Supply, LLC and Wardlaw was listed as an officer.
In 2017, he was appointed as chair of the House Committee on Public Health Welfare and Labor. You might not like a person in the health business being the chair of the health committee, but it is part of having a citizen legislature.  His service on the health committee or as chair of the committee is no different than a cattleman or row crop farmer being on the agriculture committee, or a banker or insurance agent being on the insurance and commerce committee.
What We Were Not Allowed To Know
The Democrat-Gazette revealed Rep. Wardlaw had a partner in Mallard Medical Supply. Why is the existence of his partner important?  His partner was David Norsworthy who owns several nursing homes and is active in supporting or opposing legislation considered by Wardlaw's committee and has been active in supporting candidates. Wardlaw says the partnership was Norsworthy's idea.
Business Opportunities For Sitting Legislators
The Democrat-Gazette article also revealed Wardlaw recently sold his interest in Mallard Medical Supply, for a job but no cash. He is continuing as manager of the business for nursing home owner Michael Morton who now owns the business.
That makes two business opportunities with two different nursing home owners in the past five years.  Isn't that kind of important for the public to know, especially when the legislator is on the public health committee? Yet the public was left in the dark until a reporter dug into Wardlaw's ties to nursing home owners.
Arkansas politicians can't ignore the fact that there is a strong public perception that politicians use their positions to make money.  It is an unfair perception, yet the legislature's satisfaction with weak disclosure laws feeds that very perception. Wardlaw's fight against stronger disclosure also adds to the public perception of self-dealing.
Fighting To Keep You in the Dark
In 2017, legislation was filed to require Medicaid providers (including nursing home owners) to disclose their financial relationships with legislators and other public officials.  Why single out Medicaid providers?
FIRST, because Medicaid is a multi-billion-dollar business in Arkansas, funded through government money (aka taxpayer funds).
SECOND, because Medicaid corruption rumors were rampant and federal investigations were ongoing. Some of the corruption rumors already have been proven through convictions and guilty pleas of former legislators, a judge, a lobbyist, and some employees of a Medicaid provider.
The disclosure bill, sponsored by Senator Bryan King, passed in the Senate but failed in the House Committee on State Agencies and Governmental Affairs.  Wardlaw was also a member of the state agencies committee.  Not only did Wardlaw vote against the disclosure bill in committee, he was vocal in his opposition.  In fact, Wardlaw made an unsuccessful "Do Not Pass" motion. This motion is an expression of even stronger opposition than just voting against the bill because it would have made it more difficult for the bill to be brought up again.
If you want an example of how undisclosed financial interests can affect how a legislator votes you need to look no further than Wardlaw's opposition to the disclosure bill.
His Difficult Choice
Under the pitiful ethics law, Wardlaw was not required to disclose his partnership (and it is still not required). After choosing to keep his partnership out of the public eye for years, and after voting on bill after bill potentially affecting his partner's nursing home business, Wardlaw was put in a difficult spot by the disclosure bill …… especially at a time when the press was closely watching the rapid development of corruption investigations involving Medicaid providers and public officials.
Yet his decision to fight tooth and nail against the disclosure bill put him in a worse light.
It is unfortunate that Wardlaw's choice now also puts a cloud over the motives of other legislators. On Sunday after the article came out, one of the people sitting at a nearby table was overheard saying, "I wonder what the others are hiding?"
---
[i] http://digital.olivesoftware.com/Olive/ODN/ArDemocrat/default.aspx?olv-cache-ver=20190116051418