What would a "taxpayer first" budget look like in Arkansas
Updated & corrected: 10:03 AM 5/24/2017
President Donald Trump's new budget was unveiled by Office of Management and Budget Director Mick Mulvaney who said:
"For years, we've focused on how we can help Americans receive taxpayer-funded assistance. Under President Trump's leadership, we're now looking at how we can respect both those who require assistance and the taxpayers who fund that support. For the first time in a long time, we're putting taxpayers first."[i]
What if Arkansas put taxpayers first? Budgeting in Arkansas would be very different.
An Arkansas Taxpayer First State Budget?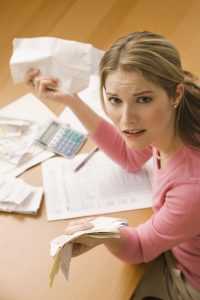 If Arkansas had a "taxpayer first" state budget, the first thing politicians would have to consider is the current tax burden on Arkansas taxpayers.  It is clear Arkansas is a high tax state. An Arkansas Taxpayer First State Budget would work to lower the overall tax burden.
The Tax Foundation ranks the 50 states and the District of Columbia as to the business tax climate. Arkansas is down in the bottom half of every category, except Property Tax and even in property tax Arkansas is ranked no better than #24. Arkansas's Overall Rank is #38 and Arkansas' worst rank is in Sales Tax at #44.  The other rankings are as follows: Corporate Tax Rank #40, Individual Income Tax Rank #29; Unemployment Insurance Tax Rank #30.[ii] (Note: Arkansas did some reduction in the unemployment insurance tax rate this year.)
The Tax Foundation also found when you combine state and local sales taxes, Arkansas has the third highest sales tax rate.
Arkansas needs tax relief for everyone. Not just tax shifting for a few.
Can we endure any more of the "Grow Government First" state budget"? Can we withstand any more so called "tax relief" that never lowers the Arkansas tax burden?
"Fairness"
Do you think it is "FAIR" for the tax burden on Arkansans to be so high?
When most Arkansas politicians talk about tax fairness it doesn't have anything to do with lowering the overall Arkansas tax burden.
The Arkansas Tax Reform and Relief Legislative Task Force has been talking about tax "fairness" but not the kind of fairness that would reduce the overall tax burden on Arkansans.  Instead they are looking at tax shifting among Arkansas Taxpayers.
The Senate chair of the task force is Senator Jim Hendren supported the bill this year to try to tax your internet purchases from out-of-state stores. In fact, more than a majority of the task force members voted for the failed internet tax. They called the internet tax "fairness" even though it would further increase the tax burden on Arkansans.
Even Governor Asa Hutchinson called the work of the task force "fairness" and not necessarily "tax cuts." He said:
"We want to concentrate on efficiencies in government and we want to emphasize pro-growth tax policies," Hutchinson said. "That's not always about tax cuts. It's also about fairness in having the right kind of reform, and I'm delighted the Legislature is going to be looking at that in their task force."[iii] (Emphasis added)
Also remember Governor Hutchinson declared funding tax relief with budget cuts as "Not conservative."
Can we continue to tolerate a definition of "fairness" that maintains high taxes or even increases the tax burden?
* * * * *
Instead of focusing on growing government, what if the politicians considered the plight of taxpayers. What if they put Arkansas taxpayers first…..
---
 Correction: As originally posted the article mistakenly said Senator Jim Hendren was the sponsor of the internet sales tax bill.  Instead it was Senator Files bill. Senator Hendren voted for the bill.
[i] http://www.miamiherald.com/opinion/op-ed/article152074727.html
[ii] http://www.floridatrend.com/public/userfiles/news/pdfs/TF-SBTCI-2017-Final.pdf
[iii] Arkansas governor formally launches re-election bid, AP News, 5/16/2017 https://apnews.com/2a8df827e176448d9cfb073fd42d26f2