U.S. Senate votes to repeal key Obamacare provisions. Meanwhile back in Arkansas…..
On Thursday, December 3, 2015, the U.S. Senate voted to repeal key Obamacare provisions.  The bill is likely to be approved by the U.S. House of Representatives.  Although the bill is expected to be vetoed by the President, the action is a significant milestone because it will be the first time congress has sent an anti-Obamacare bill to the President.
One of several provisions proposed to be repealed by the federal legislation is Obamacare Medicaid Expansion.
Meanwhile back in Arkansas:
Governor Asa Hutchinson is proposing a seven point plan to keep Arkansas as an Obamacare Medicaid Expansion state while changing the name of Arkansas' version from the "Private Option" to "Arkansas Works."
Arkansas' Health Reform Legislative Task Force, will soon be making its recommendations on how to keep Medicaid Expansion. The task force was established with the primary duty to recommend how to continue Medicaid Expansion after 2016. A majority of its members voted for Obamacare Medicaid Expansion (Private Option) in 2013 or 2014.
Although the task force has not yet voted on recommendations, State Medicaid Director Dawn Stehle says Arkansas will apply by the end of the year for an extension of the federal waiver that authorized the state's private-option health insurance program to continue beyond 2016.[i] The application will include program tweaks.
Some Establishment Republicans dismiss Arkansas opponents of Obamacare Medicaid Expansion as angry outsiders who are battling to change the Republican Party. On the contrary, it is the supporters of the big government program who are out of step with their party's own principles and with other Republicans around the country.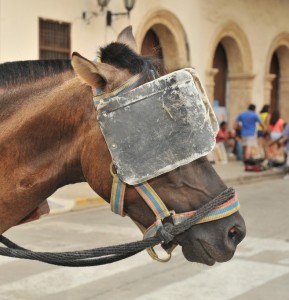 Arkansas' Establishment Republicans have a vision problem.  In supporting the optional Obamacare program and claiming it to be the Republican thing to do:
They overlook two of the ten principles of the Republican Party of Arkansas: "INDIVIDUAL RESPONSIBILITY AND INITIATIVE" and "INDIVIDUAL FREEDOM AND LIBERTY SECURED BY A LIMITED GOVERNMENT"
They overlook the fact that in the in Arkansas' 2014 elections it was the candidates who promised to fight Obamacare Medicaid Expansion who led the way. Even a highly funded architect of Arkansas' Medicaid Expansion was defeated by an underfunded political outsider who promised to fight against the program.
They overlook Arkansas' congressional delegation which is working to end Obamacare.
They overlook the increasing resolve of the Republicans across the country to end Obamacare, as shown by the U.S. Senate passing a bill to repeal Medicaid Expansion and other parts of Obamacare.
They overlook the fact that in all twenty states that still do not have Obamacare Medicaid Expansion, there is either a Republican governor or at least one house of their legislature which is controlled by Republicans.
---
[i] Arkansas Democrat Gazette 12-4-2015"