Time running out for SB726 on closing ethics loophole for legislators who are attorneys or consultants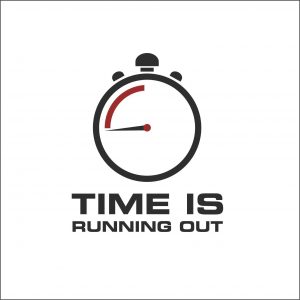 Senator Linda Collins-Smith and Senator Terry Rice filed SB726 to stop Arkansas legislators from making a mockery of the ethics law on lobbying and prohibited appearances. Arkansas law forbids legislators from taking compensation for lobbying their fellow members of the General Assembly.  Loopholes have allowed legislators to skirt the law from the beginning.
What loopholes?  While legislators are prohibited from lobbying for compensation, legislators who are attorneys or consultants can avoid the prohibition by simply saying their big contract with a client does not include compensation for lobbying.  Then they can lobby on behalf of their clients.
If you want to close the loophole you must voice your support now for SB726, because the legislative session is about to end and there is stiff opposition from legislators who like the loophole.
The media isn't covering the bill. So, it is up to you to get the word out about SB726 and the need for stronger ethics.
The bill is a significant step in the right direction but does not change everything. What it does not change. Under current law a legislator-attorney can represent his clients before state agencies, if the appearance is a matter of record.  What the bill changes. The bill takes a major step forward by closing the loophole where a legislator-attorney or legislator-consultant can now lobby the legislature on behalf of their clients by merely saying their contract with their client does not include lobbying.
The bill reduces the opportunities of attorneys and consultants to use their legislative positions to benefit themselves and their clients. For example, the bill would prohibit a legislator from appearing on behalf of a client by filing a bill for the client, or by lobbying other legislators to support or oppose a bill for a client, or by lobbying a committee to act on a contract for a client, or by lobbying other legislators to pressure a state agency on behalf of a client.
You may think the term "legislator-consultant" sounds a lot like a lobbyist. We wonder the same. It is amazing that some people who become legislators suddenly became so smart they needed to open a consulting firm.  We won't point out any of the current legislators who have a consulting firm, but former State Senator Jon Woods is an example of a musician become legislator, who came to the legislature and created a consulting firm, Titan Consulting.
Initially, SB726 failed in Senate committee. The opposition was led by legislator-attorneys and at least one "NO" vote was from a legislator-consultant.  Some committee members who favored the bill were absent, so Senator Collins-Smith used a procedure that allows a majority of the committee members to sign the bill out of committee without the delay of having to have another committee meeting. The bill now goes to the full Senate. If the bill is approved in the Senate next week it still must be approved in the House, and the legislature is expected to adjourn next week.
Opposition to SB726 is expected to be fierce because the bill would make it harder for attorneys and consultants to use their legislative positions for personal gain.
Time is running out on ethics reform. Where does your Senator and Representative stand on SB726?