Should food stamp recipients be required to work, if able?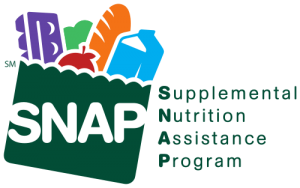 Able-bodied food stamp recipients in Arkansas used to be required to work, however, Arkansas asked the federal government for permission to waive the work requirement.
Former President Bill Clinton signed the Welfare Reform Act in 1996. One of the reforms, concerning food stamps (or SNAP), required able-bodied recipients who could work to do so.
With the economy falling into a depression and a high unemployment rate, President Barack Obama allowed states to obtain a waiver from the work requirement.  Former Governor Mike Beebe along with most other governors waived the requirement.
These waivers contributed to a rapid growth in the food stamp program. With the waivers encouraging government dependence and with unemployment rates dropping, some states have already reinstated the work requirement.
According to the U.S. Department of Labor the unemployment rate was 10% in October 2009 but has been cut almost in half.  The August 2015 report shows the national unemployment rate down to 5.1%, which is the lowest in seven years.[i]
Arkansas' unemployment rate in July 2015 was 5.6%.[ii]
How hard would it be to end Arkansas' waiver?  According to the Foundation for Governmental Accountability, all Governor Asa Hutchinson has to do is to do nothing. In other words – don't ask for another waiver.
According to FGA, normally if a state wants to continue to waive the work requirement it will notify the federal government by September 1. If the state does not affirmatively continue the waiver then the work requirement is reinstated on October 1. (See FGA summary and link to the article: SNAP To It: Restoring Work Requirements Will Help Solve the Food Stamp Crisis)
One of the principles of the Republican Party of Arkansas is "individual responsibility." Do you favor reinstating the work requirement in the food stamp program?
[i] http://data.bls.gov/timeseries/LNS14000000