Shell bills – Don't be fooled again
Shell bills – Don't be fooled again
by David Ferguson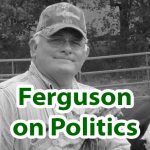 There is a confusing legislative device called a "shell bill". Shell bills frequently fool not only the public and media but also your state legislators.  This article gives background of how the shell bill problem has developed, gives examples of some of the problems with shell bills, and shares some ideas on reducing the problem of shell bills.
Some of you may want to skip down to section 5 to read examples.
1. WHAT IS A SHELL BILL?
A "shell bill" is incomplete legislation filed as a placeholder. Additional details are added by amendment to complete the legislation.
The common shell bill has a title and the body repeats the title with the words "It is the purpose of this act to" [insert title]. In addition, many shell bills are written in such a vague open-ended way that they are meaningless.
2. DEVELOPMENT OF THE MESS CALLED "SHELL BILLS"
Shell bills can have a good purpose. A good purpose is to allow a legislator to file an abbreviated bill on the last day to file bills if there is not time to prepare and file the full bill.  Unfortunately, shell bills have become overused and are often vague and meaningless.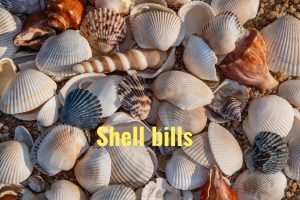 In the 1980's there were very few shell bills and they were used to meet a bill filing deadline. If legislative staff did not have time to finish all the hundreds of bills filed on the filing deadline, longer bills would be shortened into a shell bill. If on the filing deadline a legislator brought in a twenty-page draft needing to be retyped, the bill might be filed with just the first page, and the rest of the bill would be added by amendment.
At that time, even with a filing deadline, some bills were allowed to be filed after the bill filing deadline by the adoption of a resolution in both the House and Senate to suspend the rules to allow a particular legislator to file a bill on a particular subject. The leadership of the House of Representatives saw the suspension of the filing deadline as a problem because they had to vote on both a suspension of the rules and on the bill and because few of the late bills went anywhere.
House leadership inadvertently caused the use of shell bills to grow when they demanded House members not vote for a suspension of the rules to allow a late filing. With this avenue being closed, legislators worried some issue would come up and they would not be able to file a bill.
Some began filing vague shell bills just in case they needed a bill to amend.  For example, a legislator on the Joint Committee on Retirement might file a shell bill with a title saying, "An Act Concerning the Public Employees Retirement System." A legislator whose main concern is education, might file a bill saying "An Act Concerning Education." In these two examples their bill are placeholders but have no real meaning.
Shell bills cause so much confusion that several years ago the legislature passed a shell bill that did nothing.  I can no longer remember the bill number or the subject of the bill. The House of Representatives responded by adding a new rule to prevent a shell bill from being accidentally passed. The House Rule says a shell bill will not be assigned to a committee until the substantive provisions are amended into the bill.
3. ATTENTION GETTERS
The use of vague shell bills continued to grow as legislators began filing shell bills long before filing deadlines just to get attention or to head off legislation by others.
4. UNCONSTITUTIONAL SHELL BILLS
A more serious problem is created once amended. Some shell bills become unconstitutional. Vague shell bills have a high risk of being amended in a way that violates the Arkansas Constitution. Many major laws began as a shell bill.  Serious consequences would result, if one of these laws is invalidated.
Arkansas Constitution Article 5 § 21 says:
"No law shall be passed except by bill, and no bill shall be so altered or amended on its passage through either house, as to change its original purpose." (emphasis added)
Some shell bills are so vague you cannot determine an original purpose.  If you file a bill "concerning education" you can't determine the original purpose. Is it about teacher salaries, student attendance, test standards, sex education, school sports, reporting school crimes, use of school facilities, home schooling, adult education, regulation of private business schools, etc.?
Article 5 § 21 would be meaningless if you allowed filing of a bill that is so vague it has no original purpose. If a shell bill without a discernable original purpose were to be allowed, you could amend the bill to do one thing then and later amend it to so something completely different.
The court might say shell bills must be clear enough to have an original purpose because all amendments are judged based on the original purpose.
5. SHELL BILL EXAMPLES
These examples are not intended as a criticism of the particular sponsors. The problem is much larger than these two bills. The examples are reminders that shell bills, because of their lack of detail, are problematic and the process has gotten out of hand. Many other shell bills could be used as examples of where the process went wrong. These two examples were chosen because you may have already heard about these bills and they illustrate points being made about the shell bill problem.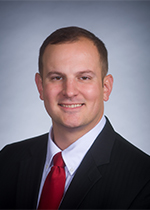 CONCEALED CARRY OF A HANDGUN WITHOUT A LICENSE (SB444 of 2017 by Senator Trent Garner)
The reaction to this shell bill shows members of the media often do not have the experience to know shell bills are not news until they are amended to provide real provisions. The media made a big deal over nothing.
For a couple of days' television stations told the public – Senator Trent Garner has filed a bill to allow citizens to carry a concealed handgun without a license. On social media Second Amendment advocates were praising Garner and gun control proponents were bemoaning the bill. A few Second Amendment advocates went to social media to say they thought the bill was intended to take attention away from handgun restrictions Garner wanted in another bill.
With all the commotion in the media and on Facebook, I decided to read the bill.  I was surprised to find it was only a shell bill with no details.
The title was so vague I wasn't sure whether the bill would turn out to be "FOR" or "AGAINST" carrying a handgun without a license. One reason I thought this vague shell bill could end up being either "FOR" or "AGAINST" is based on my understanding of Act 746 of 2013. In my opinion, Act 746 already allows carrying a handgun without a license, but because of an opinion of the Attorney General it will take litigation before things are cleared up. (See: Article on Act 746 HERE )
This is the title and body of Garner's shell bill:
TITLE: "AN ACT CONCERNING THE CARRYING AND POSSESSION OF A HANDGUN WITHOUT A LICENSE; AND FOR OTHER PURPOSES."
BODY: "SECTION 1. The purpose of this act concerns the carrying and possession of a handgun without a license."
After all the media attention given to Senator Garner, how did the bill turn out upon being amended?  He never amended it and the shell bill died without any action.
Thanks to the media it was much to-do about nothing.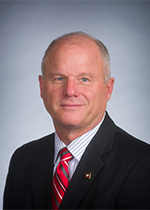 PROHIBITING AN ARKANSAS-BASED OBAMACARE EXCHANGE (SB343 of 2015 by Senator Jim Hendren)
This shell bill is an example of how vague shell bills increase the risk of the bills becoming deceptive or worse unconstitutional.
In 2015 Senator Jim Hendren filed a shell bill stating it was prohibiting an Arkansas-based Obamacare Exchange.  The shell bill used legal jargon but that was the purpose.
This bill was not filed as a shell bill because of a need to meet a filing deadline. The filing deadline wasn't for another twenty-six days.[i] The early shell bill did take attention from another bill. By not waiting to file a completed bill, this shell bill became a big mess.
TITLE: "AN ACT TO PROHIBIT THE ESTABLISHMENT THROUGH STATE LAW OF A STATE-BASED HEALTH INSURANCE EXCHANGE IN THIS STATE UNDER THE PATIENT PROTECTION AND AFFORDABLE CARE ACT AND THE HEALTH CARE AND EDUCATION RECONCILIATION ACT OF 2010; AND FOR OTHER PURPOSES."
BODY: "SECTION 1. The purpose of this act is to prohibit the establishment through state law of a state-based health insurance exchange in this state under the Patient Protection and Affordable Care Act, Pub. L. No. 111-148, 29 and the Health Care and Education Reconciliation Act of 2010, Pub. L. No. 30 111-152."
When Senator Hendren amended his shell bill, the amendment changed the original purpose stated in the shell bill. No longer did it prohibit a state-based exchange. Instead, the authorization for an exchange would remain in force unless the U.S. Supreme Court ruled on a particular case in a way that would likely end Obamacare.
When he changed the original purpose of the bill, he failed to amend the title of the bill. This meant the title and the body of the bill were at odds.
Some have criticized Senator Hendren for using the shell bill title as a deception or lie, however, it is possible the failure to amend the title was initially an oversight. He was made aware of the conflict but refused to correct the title. (Click HERE for related article posted before passage of SB343 of 2015)
Forgetting the issue of whether it was a lie or just an oversight, let's move on to the bigger issue – constitutionality. The bill became unconstitutional once he amended the bill to change the original purpose as stated in the body of the shell bill. (Art 5 § 21)
If the amended bill was unconstitutional, why wasn't it challenged?  In this instance, a legal challenge to invalidate the bill would have accomplished nothing.  Even if the bill was stricken, the authorization for an Arkansas-based Obamacare Exchange would have remained because of previous legislation in 2013.
6. WHAT TO DO ABOUT THE SHELL BILL PROBLEM?
Several years ago, the House of Representatives took the first step in addressing the shell bill problem. To avoid passage of meaningless shell bills with no substantive provisions, the House passed the rule requiring the substance of the bill to be amended in before the bill is assigned to a committee.
Is there anything else the legislature could do?  Here are some ideas, but maybe legislators who are fed up with shell bills may have better ideas.
A rule prohibiting the introduction of a shell bill until the last day of bill filing would reduce the use of shell bills. Even without a rule legislative leadership could ask legislators to avoid use of shell bills, except to meet the bill filing deadline. But it is likely the lesson would soon be lost without a rule.
The legislature could pass a rule requiring shell bills (or all bills) to have a meaningful title.
The House and Senate could add information in their orientation meeting informing legislators of the dangers of shell bills.
Ultimately, whether or not the legislature further addresses shell bills, it comes down to you.  Never make assumptions about Arkansas legislation based on the title of a bill. This advice goes double for the media and for legislators. It doesn't take long to read (or skim) a bill, and the bills are posted on the General Assembly's website: arkleg.state.ar.us
* * * * * * * * *
David Ferguson is a former Director of Arkansas' Bureau of Legislative Research, having a thirty-two-year career as an attorney for the Arkansas legislature.  After retirement from state service his primary focus has been beef cattle farming. He is also a former officer of Conduit for Action.
[i] SB343 was file 2/11/2015 and the filing deadline for bills was 3/9/2015