Republicans seek to unseat 11 Democrats in Arkansas General Assembly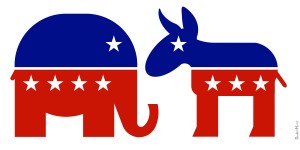 There are a number of Arkansas legislative races to be decided in November.  Today we want to focus on those races in which an incumbent Democrat state legislator is being challenged by a Republican.
Republican candidates are challenging two Democrat Senators and nine Democrat Representatives in the Arkansas General Assembly.
The one incumbent Democrat who did not use his title on the ballot is Senator David Burnett.
To see the hometown and photo of a candidate click on the candidate's name.
* * *