Private Option: Only a token gesture on work requirements?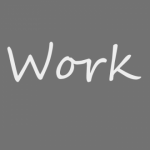 The working families pretense for passing the Private Option in 2013
Private Option supporters assured us that the program was about helping working families.  But even at the time they were passing the massive Obamacare Medicaid Expansion program, the architects of the private option knew (or should have known) it was a false representation.
Census data showed that the target population was not "working families".  Instead it is primarily able bodied working age adults with no dependents. Nationwide about 82% of the target population do not have children and about 45% do not work. The target population in Arkansas is similar to the national numbers. In Arkansas 71.35% of the target population do not have children and 46% do not work at all.
Governor Asa Hutchinson is quoted as saying the information he has seen indicates that 40% do not work.[i]  This estimate is consistent with the census data.
Even if the architects of the Private Option failed to look at the data during the 2013 legislative Session, it was not overlooked in the 2014 Fiscal Session.  It was just ignored. It didn't match the sales pitch. Before the 2014 legislative session, Ed Haislmaier from the Heritage Foundation testified to this fact before the House and Senate Committees on Public Health, Welfare and Labor.
Disincentive to Work
Why is it important to consider how many on the Private Option do not work?  One of the many criticisms of the Private Option is that it provides a disincentive to work or an incentive to reduce work hours in order to retain government benefits including coverage under the Private Option.
In discussions during the 2014 Fiscal Session of the legislature, some opponents of the Private Option raised the issue of adding work requirements as a condition of eligibility.  Immediately, Private Option supporters told opponents "You can't do that.  The feds won't allow it." (So much for the myth that the Private Option is something different from Obamacare Medicaid Expansion.  Everything is controlled by the federal government.)
The work aspect was ignored by Private Option supporters in the Fiscal Session when they thought they could ram the program down the throat of the public.  But, recently Senator Jonathan Dismang said there is a strong possibility that work requirements will be added to the private option.[ii] Work has become an issue again.  Why? Could it be because Private Options Supporters got hammered by the voters in November and voters sent to the legislature a number of new legislators who oppose the Private Option?  Private Option supporters are looking to come up with a new angle, to try to hold off the defunding of Private Option.
The problem with this new tactic focusing on work requirements is that they were correct in early 2014 when they said the feds won't let us require work, or work search requirements.
Utah asked for work requirements to be added. DENIED! Utah was told "However, work initiatives are not the purpose of the Medicaid program and cannot be a condition of Medicaid eligibility"[iii]:
Pennsylvania asked to merely require a person to search for work. DENIED![iv]
A work requirement does seem to be in the cards. Still, Private Option supporters are looking for some tie-in to work that might appease opponents.
A weaker idea is being bounced around as a fall back position to require enrollees to be in work training.  Alabama Governor Robert Bentley has been looking at the idea of Medicaid Expansion.  He said: "I expect able-bodied people to either be working or in work force training if they get this insurance,"[v]
Arkansas Governor Asa Hutchinson is also quoted as saying: "If we are having a private-option or taxpayer-funded health insurance, people either should be working, … in training or going to school in some fashion. Those are the incentives and help to get ahead in life and move up the economic ladder rather than an incentive to say 'Hey, my life is grand,'" Hutchinson told the Arkansas Democrat-Gazette last week. "This is where I want to press the limits of what kind of waivers we can get [from the federal government]." (Emphasis added) Notice that being "in training" and "going to school" were added.
Will the U.S Department of Health and Human Services look any more favorably on job training requirements than work search requirements?  Remember what HHS told Utah, "work initiatives are not the purpose of the Medicaid program and cannot be a condition of Medicaid eligibility." (Emphasis added)
Earlier this month, Bo Ryall, chief executive officer of the Arkansas Hospital Association said:  "The federal government won't allow you to mandate that someone have a job before they receive services, but there's job referral services that can work and hopefully will help some on the issues on personal responsibility."[vi]  (Emphasis added)  Job referral?  Is that a joke or is really the big plan to keep the Private Option from continuing to be a disincentive to work?
But is the availability of job referral services and perhaps bonuses or incentives to take job training really going to counteract the Private Option as a disincentive to work?  Those who want to scam the system will.  Those who would take advantage of job training would do so with or without the opportunity being tied to the Private Option entitlement program.
Stay Tuned
Job referral and job training services being talked about are likely to be mere window dressing and probably not a tough requirement to get people to get off the entitlement program. Separate from the Private Option issue, Arkansas should provide more job training for those who want to improve themselves.  Governor Asa Hutchinson is already working to improve job training efforts, and those efforts should be supported.

This Thursday (January 22, 2014) Governor Hutchinson is scheduled to have a press conference at which he is expected to state his position on the Private Option.  Will he support or oppose the Private Option?  Will he propose a window dressing change of encouraging enrollees to participate in job training? Is there a compromise being proposed? Will a "compromise" proposal merely be to continue to provide benefits to the Obamacare Medicaid Expansion target group, while restructuring health care programs so that the State won't have to call it "Private Option" anymore? STAY TUNED.
[i] Senator: Health options available, Arkansas Democrat Gazette, 01/17/2015
[ii] New head of Senate faces tests, Arkansas Democrat Gazette, 01/04/2015
[iii] http://www.standard.net/Government/2015/01/08/Feds-Utah-will-not-get-Medicaid-work-requirement.html
[iv] http://www.forbes.com/sites/theapothecary/2014/09/02/obamas-red-ink-on-healthy-pa-will-leave-taxpayers-in-the-red-feeling-blue/2/
[v] http://www.modernhealthcare.com/article/20141221/NEWS/312219999
[vi]  Hutchinson to push quick vote on tax cut, Arkansas Democrat Gazette, 01/07/2015