"No" to Medicaid Expansion in Arkansas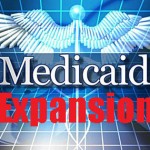 During the primary and general elections Conduit for Action worked to educate voters that the Private Option is Obamacare Medicaid Expansion.
Getting rid of the Private Option is not the actual goal.  The goal is for Arkansas to no longer be an Obamacare Medicaid Expansion state.  That does not happen if the Obamacare Medicaid Expansion group is just moved around in some other program or if the program is merely modified or renamed.
Changing the name of the program changes nothing.
Bundling the Obamacare Medicaid Expansion group into some collection of entitlement programs changes nothing.
Getting rid of the private insurance from the Private Option and using Medicaid cards changes nothing.
— All these are just MEDICAID EXPANSION.
Medicaid was designed for the most vulnerable.  Medicaid Expansion changed that by being directed primarily for able bodied working age adults with no children.  Nearly half of the Medicaid Expansion target group does not even work.
Medicaid Expansion will bust Arkansas' budget.  Every dollar Arkansas spends on Medicaid Expansion is in direct competition with every other state program.  Do you want to cut funds for education, law enforcement, prisons, mental health services, services for the disabled?  Or, perhaps you just prefer higher taxes.  You pick because continuing Medicaid Expansion in some form is not just a matter accepting free money (and increasing federal debt) Arkansas will have to pay.
It is time to join the many states that are still saying "no" to Medicaid Expansion.  They successfully fought the program despite Medicaid Expansion supporters touting "Look, even the southern state of Arkansas became a Medicaid Expansion state."
Make no mistake, states fighting Medicaid Expansion efforts are looking to Arkansas, hoping for a defeat of Medicaid Expansion in Arkansas because they know Arkansas' actions will have an impact on the battle in their states.