Is it about SAVING hospitals?
Is it about SAVING hospitals?
By Brenda Vassaur Taylor
Co-Founder of Conduit for Action
When the Arkansas "Private Option" passed in 2013 we were told several things:
It is not Medicaid Expansion. But it is.  It is proudly included as such in Arkansas' DHS Medicaid Program Overview SFY 2014, pages 1-2, 9, and 11.
It is not Obamacare. But it is.  It is funded under the federal Affordable Care Act.
It is about working families. But it is not.  It is primarily for able bodied working age adults with no children and 40% of enrollees don't work at all.
It is about saving hospitals, especially rural hospitals. Over two years later and we still don't know which, if any, hospitals had to be saved.
We all want our local hospitals to be financially healthy and to provide quality service!  In fact, we want all other Arkansas hospitals to do well too because some day we or our family or friends may need their services!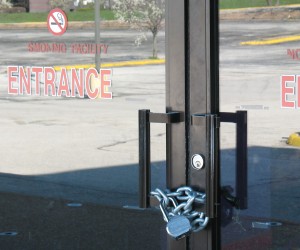 Yes, Obamacare Medicaid Expansion (currently called "Private Option") gives hospitals a new revenue stream, and any revenue steam  obviously helps the bottom line.  But that was not how it was sold to us. Politicians told us Obamacare Medicaid Expansion was necessary to SAVE hospitals.
During the 2014 elections, politicians, who voted for Arkansas' Medicaid Expansion, used scare tactics to claim their local hospitals would close if their opponents won and voted to repeal the "Private Option." Yet in nearly all those races voters elected the candidate who opposed Obamacare Medicaid Expansion ("Private Option").
The legislature has heard from hospital representatives who cite large costs incurred for uncompensated care and how Obamacare Medicaid Expansion (Private Option) has pulled them out of debt.  You might have expected the Health Reform Legislative Task Force to dissect the numbers to make sure taxpayers were getting the real picture of the financial situation of hospitals.  But alas, the task force was created with the first duty of keeping coverage for the Obamacare Medicaid Expansion population, otherwise we might have obtained clear data to understand whether the numbers presented have any validity.
Since Obamacare Medicaid Expansion is NOT FREE MONEY (it is your federal tax money and soon to also be your state tax money), the first order of business should have been protecting taxpayers money.  The task force should have requested a detailed analysis of how the uncompensated care numbers were derived.  Were the hospitals using numbers based on the inflated rates charged to private-pay patient or are they solely based on the lower charges of what Medicaid will pay?
Since hospitals were claiming debt, you would think the task force would have wanted clear data showing whether uncompensated care was at the root of this debt problem or whether the hospital balance sheets were more driven by their own decisions and new investments that increase operating costs, such as:
Hospital construction costs, including construction of offices, clinics, and lodging facilities;
Continued over expansion of beds at a time when hospital stays are being reduced and outpatient care is increasing;
The purchase of other hospitals, medical facilities, and even surrounding houses and lots; and
The purchase of doctor's private practices.
The legislature has a large and expert team of auditors who should have been asked to formulate questions and criteria for analyzing hospital data. If more accurate information had been generated, the Division of Legislative Audit could have analyzed the data.  The Division of Legislative Audit is no small operation.  Act 54 of 2015 authorizes a staff of 290 employees.  Instead, hospital numbers were merely accepted as submitted.
Here are some questions that should be answered before we blindly continue more of the same:
Is Arkansas' Obamacare Medicaid Expansion actually saving hospitals? Or, is our tax money merely another revenue stream?
How is it that hospital construction projects are doing well across the state, despite other types of construction suffering during the dismal economy of the Obama administration?
If the hospital business is so bad, why are big hospitals investing in taking over smaller hospitals, building related health care facilities, and gobbling up the private practices of physicians?
Is it a good thing or a bad thing that big government big money is replacing charitable health care?
Why did the American Hospital Association SUPPORT Obamacare? The association supported Obamacare despite it severely reducing the reimbursement to hospitals serving Medicare patients. Hospitals have cited Obamacare cuts to Medicare reimbursement as their big problem despite their national association having supported Obamacare.  (Medicare is health insurance primarily for Americans aged 65 and older who have worked and paid into the Medicare system.)  Could it be that the association, like the current Obama administration, prefers more and more people dependent upon a government health care system?
Again, both you and I want our hospitals to do well.  But since the Obamacare Medicaid Expansion (currently called "Private Option") is funded by OUR money, we deserve to know if the politicians, attempting to again sell us this program, are using scare tactics to justify a program that pushes our most needy to the back of the line while providing benefits to able-bodied working age adults with no children, with about 40% of them not working at all.