Is Arkansas poised to pass Voter ID law?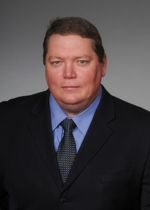 A new Senate Rule keeps Democrats from stacking the membership of any Senate Committee. This clears the path for the legislature to pass Senator Bryan King's Voter ID law. Now the challenge is to get your legislators to select Senator King's Voter ID law as one of the three constitutional amendments they may propose to the voters.
You may be thinking, "But I was asked for my ID when I voted."  You may have shown a photo ID but a photo ID is NOT required.  For example, you could have shown a utility bill.
Elections are too important not to keep the process secure.
In 2013, Senator King passed a Voter ID law (SB2 of 2013), but the Arkansas Supreme Court struck down the law. The Supreme Court said the voting provisions in the Arkansas Constitution made it necessary to add the requirement by an amendment to the Constitution instead of by a bill.
For the 2015 legislative session, Senator King wrote new legislation to propose Voter ID as a constitutional amendment (SJR 7 of 2015).  With a Republican majority in both the Arkansas Senate and House of Representative it appeared the proposal would pass and be submitted to the voters for approval.  But, his effort was derailed when Democrats took four of the eight seats on the Senate Committee on State Agencies and Governmental Affairs. Five votes are necessary to pass legislation out of the Senate committee.
The membership of the Senate State Agencies and Governmental Affairs Committee for the 2017 legislative session has been chosen and Republicans are now the majority on the committee.  Republicans are also the majority on the House State Agencies and Governmental Affairs Committee.  Republicans can now pass Senator King's Voter ID law.
The General Assembly can only propose three amendments to the Arkansas Constitution.  What is your State Representative's and State Senator's position on voter ID? Will they make passage of Senator King's Voter ID law a priority and to make sure it is one of the legislature's three proposed Constitutional Amendments?