Hobby Lobby beat it. Private Option provides it.
.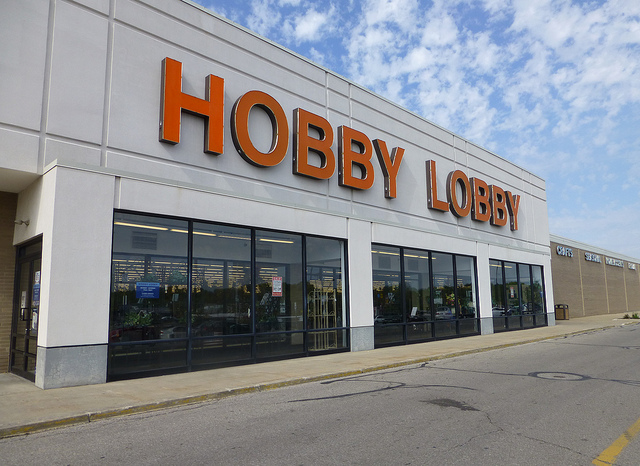 The folks at Hobby Lobby believe that life begins at conception and therefore certain drugs and devices labeled as "contraceptives" actually kill babies.  They fought the Obamacare mandate to include these items in employee insurance. They weren't against all contraceptives – just contraceptives that they say ends life. Hobby Lobby  won at the U.S. Supreme Court.
The owners of Hobby Lobby refused to go against their faith and pay for drugs and items that would end a human life after conception, such as Plan B, Ella and certain IUDs. The same items Hobby Lobby fought against are required to be available through the [Obamacare] Private Option..  For example, under the Private Option, Blue Cross Blue Shield [i] and Ambetter [ii] both list Plan B (levonorgestrel) in their drug formularies.
As a condition for approving the Private Option, the Federal government requires Arkansas to include the drugs as part of the [Obamacare] Private Option coverage.
Healthcare.gov doesn't want you to think that life begins upon conception.  Therefore, it claims that abortion inducing drugs are not covered, while instead calling these drugs "Emergency contraception."  Healthcare.gov says coverage must be provided for: "Emergency contraception, like Plan B® and ella®"
Like Healthcare.com, some people don't believe that life begins at conception and so they won't call it abortion.  Just as some people don't think that a fetus is a human being and they won't refer to killing a fetus as "killing a baby."
So there you have it.  It depend on what you believe about life.  When do you believe the life of a baby begins?
 Unlike some federal programs, Arkansas didn't have to pass the [Obamacare] Private Option.
[i]http://www.arkansasbluecross.com/doclib/documents/pharmacy/exchange/exchange%20Formulary.pdf
[ii] http://www.ambetterofarkansas.com/files/2014/01/AR-Short-Drug-List_FINAL.pdf