Even Bernie Sanders' state is more pro Second Amendment than Arkansas' legislature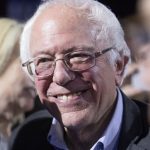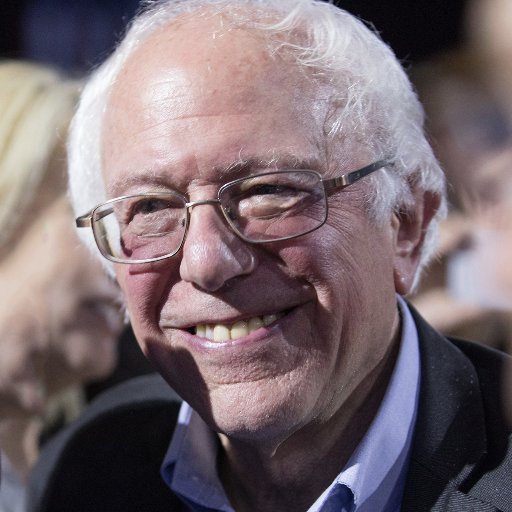 States in the northeast United States are supposed to be liberal and Arkansas is supposed to be conservative.  For example, the state of Vermont elected socialist US Senator Bernie Sanders and in New Hampshire their entire congressional delegation is Democrat.  In comparison, Arkansas has an all Republican congressional delegation, the office of Governor and all other constitutional officers are Republican, and both houses of the Arkansas General Assembly are overwhelmingly Republican.
But, when it comes to your Second Amendment right keep and bear arms – Arkansas looks more like a gun control state when compared to the northeastern states of Vermont, New Hampshire and Maine.
Have you heard the term "Constitutional Carry"? It means the right to carry a handgun without the need for a license. It is sometimes called "Vermont Carry." Vermont (home of Bernie Sanders) was the first state to affirm the right to bear arms without a license.
Maine eliminated the need for a license in 2015.[i] Earlier this year, New Hampshire passed legislation eliminating the requirement for a license to carry a concealed handgun.[ii]
Arkansas' neighbors, Missouri and Mississippi passed legislation in 2016 to eliminate the need for a license.[iii]
The Washington Post reports: "At least 11 states have passed laws allowing the concealed carry of guns without a permit, and 16 states have introduced legislation this year to do the same, according to the National Conference of State Legislatures and the National Rifle Association."[iv]
NOPE, ARKANSAS IS NOT ONE OF THE STATES CONSIDERING DOING AWAY WITH A LICENSE.
Arkansas requires a license for concealed carry, but what about open carry?
According to OpenCarry.org, Arkansas is one of 30 states to allow handguns to be carried openly without a license. Yet, there is still a cloud hanging over Arkansas' open carry law because of confusing legal opinions and a few instances of arbitrary enforcement.
Arkansas' law passed in 2013, at a time when Republicans only had a one vote majority in the Arkansas House of Representatives; but the legislation received overwhelming support with 82 of 100. The bill became Act 746 of 2013.
The most significant provision in Act 746 says – you aren't violating the law on "carrying a weapon" UNLESS you are carrying with the purpose to attempt to UNLAWFULLY employ a handgun, knife, or club as a weapon against a person.
Some supporters of Act 746 contend it also opens the door to concealed carry without a license, but the Attorney General hasn't been supportive of that idea and has raised many questions even about the ability to open carry.
Attorney General Opinion 2015-064 generally affirms open carry but adds so many caveats and questions that the status of Act 746 is not fully settled.
Here is just one example from the AG opinion. The Attorney General was asked about a provision concerning carrying a handgun on a journey.  Act 746 added the words "journey beyond the county in which the person lives…" And "journey" is defined as "travel beyond the county in which a person lives". Believe it or not, the opinion raises the question of whether a person on a five-county journey would have the right to carry if the person had not yet crossed the county line. What?  Why would such a question be raised? It makes zero sense that you can carry through five counties, but might not be able to carry the handgun to the county line. We don't live in Star Trek where Scotty could beam down your handgun once you crossed the county line.
Here is a quote from page 13 of the opinion also concerning the journey issue. "In my opinion, the phrase "travel beyond the county in which a person lives" is ambiguous because the word 'travel' is ambiguous." Oh, my.
One place Arkansans' have shared their stories of selective enforcement is through the group, Patriots of Act 746.
License fee
Meanwhile, Arkansas is collecting a nonrefundable license fee of $100 ($50 if you are 65 years or age or above) on concealed carry applications. Surely, it can't be that Arkansas takes the position that anytime a citizen is "allowed" to exercise a Constitutional right – the state should not miss out on another opportunity to collect a fee/tax?
What has Arkansas been doing concerning Second Amendment Rights?
While Bernie Sanders' state of Vermont has long protected the right to open or conceal carry a handgun without a license, Arkansas' open carry law has been hampered for four years by confusing legal opinions, and Arkansas still requires a license for concealed carry.
As we write, there is NO PENDING LEGISLATION in Arkansas to join other states in eliminating the license to conceal carry.
So, what is Arkansas doing?  Arkansas is focused on the little picture, not the big picture. Last week's debate in the Arkansas Senate was about an amendment to add sixteen hours of training to a bill to allow concealed carry on certain college campuses. The amendment was approved by HB1248 sponsor Charlie Collins. The NRA withdrew support of the bill and instead the NRA supports an amendment by Senator Linda Collin-Smith to remove the extra training requirement.
It doesn't appear the Arkansas legislature is in the mindset to pass any major Second Amendment protections.
Every election year the NRA gives many Arkansas politicians an "A" rating. So, why is Arkansas less Second Amendment friendly than Bernie Sanders' state or even our neighbors Mississippi and Missouri?
---
[i] https://www.thenewamerican.com/usnews/constitution/item/21242-maine-becomes-eighth-state-to-pass-constitutional-concealed-carry
[ii] http://www.unionleader.com/state-government/sununu-signature-scraps-concealed-carry-permits-20170222
[iii] http://www.komu.com/news/a-look-at-constitutional-carry-missouri-s-new-gun-law/ and http://www.clarionledger.com/story/news/politics/2016/05/14/mississippi-gun-laws/84164140/
[iv] https://www.washingtonpost.com/news/post-nation/wp/2017/02/24/more-states-are-allowing-people-to-carry-concealed-handguns-without-a-permit/?sf58445148=1&utm_term=.71924b56bcbd