Cutting Medicaid to pay for insurance for able bodied adults.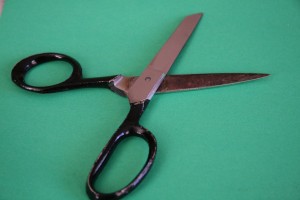 In October, the big news was the claim that Arkansas' Medicaid Expansion (Private Option) will not only pay for itself but also save the state money. The assertion was from a report by the Stephen Group, a consultant to the pro-Obamacare task force, Health Reform Legislative Task Force.
The claim sounded too good to be true and Conduit for Action asked David Ferguson to review the numbers. His analysis showed much of the alleged savings in the Stephen Group report was merely wishful thinking and some of claims appeared to conflict with either actual expenditures or federal law. (You can see his analysis here: Claimed Private Option savings doesn't withstand scrutiny)
Recently, the pro-Medicaid Expansion message has instead emphasized that savings obtained by making cuts to the traditional Medicaid program will help fund Arkansas's Medicaid Expansion.
It is important for Arkansans to understand what this means:
Traditional Medicaid serves our most vulnerable citizens, such as the disabled, people in nursing homes, children, and pregnant women.
Medicaid Expansion serves a population that is estimated to be over 80% able bodied working age adults who have no dependents, and nearly half of the group do not work at all, not even seasonally or part-time.
Arkansas proposes to make cuts in the traditional Medicaid program and use the savings to support Obamacare Medicaid Expansion.
Governor Asa Hutchinson held a press conference on January 6, 2016.  A reporter asked him about the conflict between the idea that Medicaid Expansion saves the state money and the idea that savings from cuts in the traditional Medicaid program would help pay for Medicaid Expansion.  Here is the exchange:
QUESTION: The Steven Group Report says that even when the state starts contributing money for Medicaid expansion it still saves the state money. Why is it fair to say that those $800 million in traditional Medicaid cuts are necessary to pay for expansion?

GOVERNOR HUTCHINSON: Because, even – If we eliminated the Medicaid expansion there's a great hole in our budget.  But even with continuing the Medicaid Expansion there will be a hole in our budget because of the beginning with 5% and moving up to 10% of the cost of the expansion population have to be covered by the state of Arkansas. And it's my judgment that we should not be dipping into education to pay for that. We should not be cutting general revenues that go to children welfare. We should not be cutting other essential services of our state, including higher education. But that we should be able to pay for that with the overall savings that come from the Medicaid program. And, so, this is my effort to avoid hurting our general revenue budget picture because of a desire to make sure we have coverage for the 200,000 or so of the expanded population. (Emphasis Added)
Do you support using Medicaid cuts to buy insurance for able bodied working age adults?
---
NOTE: Governor Hutchinson is proposing to rename Arkansas' Obamacare Medicaid Expansion from "Private Option" to "Arkansas Works".[i]
NOTE: Raw video of the press conference recorded by Kenneth Wallis for the Conduit Media Group may be viewed here on USTREAM. The portion quoted above begins about the 10-minute mark. Video from the from the press conference also can be viewed on the Conduit Media Group Youtube channel.
[i] http://www.arkansasonline.com/news/2015/dec/17/medicaid-shifts-backed-by-panel-2015121/