Candidate Endorsements – Some don't mean what you think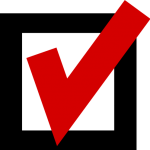 Endorsements are much appreciated by candidates and can help a candidate get elected.  But, sometimes those endorsements don't mean what you think.
Governor Asa Hutchinson – Thank you for being pro-Obamacare
Governor Asa Hutchinson made eight endorsements in the Republican Primary in legislative races. Seven of the endorsements went to legislators who supported the Governor's plan to keep Obamacare Medicaid Expansion.  The only non-legislator endorsed by the Governor is the opponent of Representative Josh Miller who tried to stop Obamacare Medicaid Expansion.
Tie goes to the incumbent
Arkansas Right to Life endorsed several incumbent candidates in the Republican primary. Although other candidates had the same score as the incumbent, it is the policy of the group to go ahead and endorse the incumbent.  At least one candidate who was not endorsed was told … you can still say we gave you a 100% rating.
The same thing happens with the NRA.  An incumbent is given the endorsement even though both candidates score the same on the questionnaire.
Organizations should make endorsements however they please, but voters should be aware of the system.
Conservative Arkansas – Thanks Mom
Conservative Arkansas endorsed Representative Jana Della Rosa.  Sounds impressive until you realize:
Representative Della Rosa is the Executive Administrator of Conservative Arkansas (listed as on leave until March 1, the date of the primary).
The Executive Director of Conservative Arkansas is candidate Della Rosa's mother, Patsy Wooten.
Chamber of Commerce – Employee of the Month
The Chamber of Commerce endorsed Representative Lance Eads for Senate.  But wait…..
Representative Eads is an employee of the Springdale Chamber of Commerce
Their employee, Eads, went to the legislature and cosponsored a constitutional amendment to remove the prohibition against

your local tax money

being given to the Chamber and other private organizations. Bye-bye tax money.
If you oppose Obamacare, then you should also remember the State Chamber of Commerce, supported Obamacare Medicaid Expansion in Arkansas.
* * * * * * * * *