Big Night for incumbents = Status Quo for Obamacare Medicaid Expansion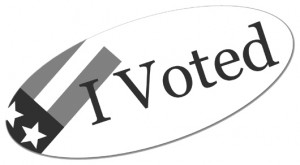 In the Republican primary, incumbents ruled the day from U.S. Senate down through state legislature races.
In the state legislative races, incumbents pushed the message they oppose "Obamacare." All but one supported continuation of Obamacare's Medicaid Expansion.
ARKANSAS SENATE: In the Arkansas Senate Incumbent Senators Eddie Joe Williams and Jane English won.  Also Representative Lance Eads won an open Senate seat.  All three have supported continuation of Obamacare Medicaid Expansion.
ARKANSAS HOUSE OF REPRESENTATIVES: In the Arkansas House of Representatives Incumbent Representatives, Josh Miller, Rebecca Petty, Jana Della Rosa, and James Sturch won. Also, at the time of posting this article Representative Ron McNair holds the lead against his challenger. Of these incumbents only Representative Josh Miller has opposed continuation of Obamacare Medicaid Expansion.
The only incumbent Republican in the Arkansas legislature to be defeated was Representative Sue Scott.  The winner in that race was Austin McCollum.  Scott was a supporter of Obamacare Medicaid Expansion.
* * *