ATTENTION VETERANS: Governor's tax plan hurts more veterans than it helps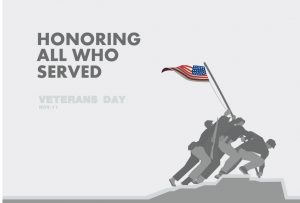 Governor Asa Hutchinson's tax plan is being touted as helping Arkansas' veterans.  Actually, his plan pits veterans against veterans.
The Governor's plan does not honor all who served. It will hurt more veterans than it helps.
Currently, the first $6,000 of retirement income is exempt for anyone who receives retirement benefits, whether through a public or private retirement plan. The Governor's plan would treat military retirement differently by exempting the full amount of military retirement from income tax. But most veterans do not receive military retirement and will not benefit from the new tax exemption.
You may be a veteran with several tours of combat, but UNLESS you were able to stay in the military long enough to qualify for military retirement you get no benefit from the Governor's plan. Not only do most veterans get no benefit from the Governor's plan, they are worse off because they must pay higher taxes being imposed to fund the exemption.
The tax plan calls for:
Higher sales taxes on soda and candy;
A new sales tax on digital downloads, such as software, music, and books; and
A new income tax on unemployment benefits.
Before the bill was amended, the Governor's plan would have increased the tax on manufactured homes.  The current version substituted the tax on digital downloads.
Arkansans want to honor veterans for their service to our country.  Is the Governor's plan of pitting veterans against veterans the way to do that?
Veterans, what is your opinion? Should veterans, active military, and non-military citizens pay higher taxes to pay for an income tax exemption that is 

ONLY

for those veterans who receive military retirement?