Asa and the Republican primary – What to watch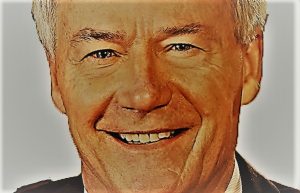 The Republican primary in Arkansas will be interesting to watch. The spotlight will be on Governor Asa Hutchinson.  No, not for his reelection bid. The spotlight will be on how many Republican incumbent legislators he will try to unseat because they dared put Republican principles ahead of Asa's wishes.
If that sounds crazy, then you need to look no further than the 2016 Republican primary.
Governor Hutchinson tried to unseat Republican Representative Josh Miller of Heber Springs who is committed to the Republican platform and who opposed Asa's continuation of Obamacare Medicaid Expansion.  Long before the filing period opened, we heard the Governor's Office was talking about a potential candidate being interested in running against Miller.  Recruited? Once an opponent to Miller filed, Governor Hutchinson endorsed Miller's opponent. Asa even gave him the maximum contribution of $5,400 from his political action committee AsaPAC. Yes, Asa has his own political action committee (PAC) to influence other elections.
It didn't stop there, Hutchinson made endorsement in eight primary races.
Jay Barth, a political science professor at Hendrix College in Conway acknowledged Governor Hutchinson was more publicly active in his party's legislative primaries than his predecessors.[i]
Even Asa acknowledged (and tried to explain away) his unusual move.
Hutchinson said he generally doesn't endorse legislative candidates in GOP primaries, and that's "a good rule. It's a safer rule."[ii]
Hutchinson endorsed incumbent James Sturch over challenger Phillip Finch.
Finch, who was the chairman of the Independence County Republican Committee for five years, said he worked to get Hutchinson elected as governor in 2014, so he was surprised when the governor endorsed Sturch.[iii]
Hutchinson endorsed Lance Eads over Sharon Lloyd for an open Senate seat.
Lloyd said she has known Hutchinson for more than 20 years and helped in several of Hutchinson's campaigns.

She said that when she entered the race, she expected to face incumbent Sen. Jon Woods, R-Springdale, who had supported Hutchinson on the private option.

She said she asked Hutchinson not to endorse any candidate in the race. But the governor decided to support Woods. Woods later decided against seeking re-election, and Eads became her primary opponent. Eads now has the backing of Woods as well as the governor.

Lloyd said Hutchinson told her that he would support Eads because Eads would follow the governor's agenda.

I feel like he wants a rubber stamp, and he knows I won't do that," said Lloyd, who opposes the Medicaid expansion.[iv]
In total, the Governor chose sides in eight Republican primary races for the legislature.  His candidates won in all but one race. Despite Governor Hutchinson's efforts, Rep. Miller won his primary with 74.87% of the vote.
Although Asa wasn't successful in unseating Miller, it was still a victory for Asa because he sent a clear message to legislators –if you put the principles of the Republican platform and your campaign promises over Asa's wishes you will be a target.
Governors can have a lot of sway in legislative elections.
An endorsement by a sitting Governor gets press coverage for the candidate and is heard by those who voted for him.
When a Governor endorses a candidate, it is an opportunity for lobbyists and other political friends to show loyalty to a Governor by helping raise money for the candidate.
Governor Hutchinson also has his well-funded PAC created to make campaign contributions in other races.
The Governor also has state jobs. He several state jobs to failed candidates from 2014 and has given jobs to sitting legislators who preferred state employment over representing constituents. (Young state Representatives and financially struggling Representatives are the most likely to want to please the Governor over staying in a safe seat.)
Arkansas state legislative races, particularly Senate races are the ones to watch in the 2018 Republican primary. It is shaping up as a contest between "Asa First Republicans" versus the remaining "Platform & Promises First Republicans."
What do you think…. Will Asa try again to run someone against platform Republican Josh Miller, despite Miller's big win in 2016? Will he target other platform Republicans in the House?  Will Asa get candidates, possibly current state Representatives, to run against platform Republicans in the Senate?
We are already in the season where people begin to announce their candidacy.
For political observers, Asa's moves against Republican incumbents will be interesting to watch. It will also be interesting to watch which lobbyists and other allies of Asa will be tasked with funding the challengers.
---
[i] http://www.arkansasonline.com/news/2016/feb/28/governor-seeks-to-tip-scales-in-8-races/?f=news-politics
[ii] Ibid
[iii] Ibid
[iv] Ibid