Arkansas' Obamacare Exchange Prospects Look Grim But Legislature Didn't Repeal It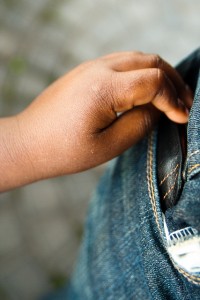 If Arkansas' Obamacare Exchange turns out like the majority of the 14 states with a state-based exchange, Arkansas' exchange will need financial help. Get ready for higher taxes.
If you like programs that need more taxes, you can say "thank you" to the House Insurance and Commerce Committee for killing HB1492 and instead supporting SB343.
According to a Fox News report on March 11, 2015, only 14 states have a state based Obamacare Exchange and the majority of those state exchanges are in financial trouble.  The exchange in the state of Washington wants taxpayers to chip in $125 million!

Fox News noted that some of the other states having trouble supporting their Exchanges include New York, Vermont and Rhode Island. Fox News also noted that Oregon and Nevada exchanges were failures and those states have already switched from a state exchange back to the federal exchange. 
Please watch the Fox News Report
Fox News concludes with "What a mess."  Congratulations to both big government progressive Republicans and Democrats for their success in leading Arkansas on the same miserable path.
Representative Mary Bentley tried to stop this fiasco with HB1492 to repeal Arkansas' planned Obamacare exchange, but the House Insurance and Commerce Committee prefered to stick with big government solutions and moved to kill the bill for this session.
Instead of Bentley's bill, SB343 by Senator Jim Hendren  has now been approved by both the House and Senate and is on its way to the Governor to become law.  SB343 (which has a deceptive title) continues the Arkansas Obamacare Exchange UNLESS the US Supreme Court declares that only insurance on a state exchange may offer subsidies.  Even if the court rules that way, SB343 merely puts the Arkansas Obamacare Exchange on hold for more state legislation while Arkansas bureaucrats continue to spend money on preparing for the creation of the state exchange.
The House Insurance and Commerce Committee has the ability to reconsider Representative Bentley's HB1492.  But it looks like they (along with a majority of the legislature) prefer big government solutions for which taxpayers like you will get to pay.
Link to the see which Senators and Representatives voted for SB343