ALERT: HB1492 Referred to House Committee on Insurance and Commerce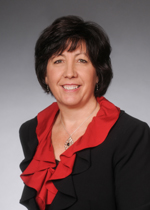 Representative Mary Bentley (R) filed HB1492 to stop the scheduled implementation of an Arkansas based Obamacare Exchange. She was joined by thirty-eight Republican Representatives as cosponsors. Six of the cosponsors are members of the House Committee on Insurance and Commerce. An additional 5 committee votes are needed to guarantee a majority. The sponsors of HB1492 need your help.
Here is what the sponsors must overcome. The committee is made up of 10 Republicans and 10 Democrats. Of the remaining 14 members of the committee, 13 voted "For" the Arkansas-based Obamacare Exchange and the other one did not vote on the issue in 2013.
However, a lot has changed in the last two years that could help this bill.
In 2013, the House vote was: For 78, Against 0, Not Voting 22. Although there was no opposition in 2013, the filing of HB1492 in 2015 shows legislative support for the Obamacare Exchange has diminished greatly.  Where there were zero House members voting against the Obamacare Exchange in 2013, House Bill 1492 was filed with the support of

39 sponsors

11 House members

who had voted for the Obamacare Exchange in 2013

are now cosponsors of HB1492

!

Don't count out Democrat committee members as potential votes to repeal the Obamacare Exchange.

Democrats should be free to vote their conscience since the pressure of former Democratic Governor Mike Beebe is gone, and
Democrats are keenly aware of the growing opposition to Obamacare in the state and in their districts.
If you appreciate Representative Bentley's effort and the effort of the other 38 cosponsors of HB1492, let your own Representative know your opinion – especially if your Representative is a member of the House Insurance and Commerce Committee.
COMMITTEE MEMBERS WHO ARE COSPONSORS OF HB1492
Representatives Joe Farrer, Bill Gossage, Grant Hodges, Mark Lowery, Robin Lundstrum, and James J. Sorvillo
REMAINING MEMBERS OF THE COMMITTEE
(Chair) Charlie Collins (R) – Fayetteville
(Vice Chair) Reginald Murdock (D) – Marianna
Bruce Cozart (R) – Hot Springs
(Speaker of the House) Jeremy Gillam (R) – Judsonia
Micah S. Neal (R) – Springdale
John Baine (D) – El Dorado
Scott Baltz (D) – Pocahontas
Deborah Ferguson (D) – West Memphis
Joe Jett (D) – Success
Greg Leding (D) – Fayetteville
Fredrick J. Love (D) – Little Rock
Brent Talley (D) – Hope
John T. Vines (D) – Hot Springs
Marshall Wright (D) – Forrest City